Mini Tasseled Weaving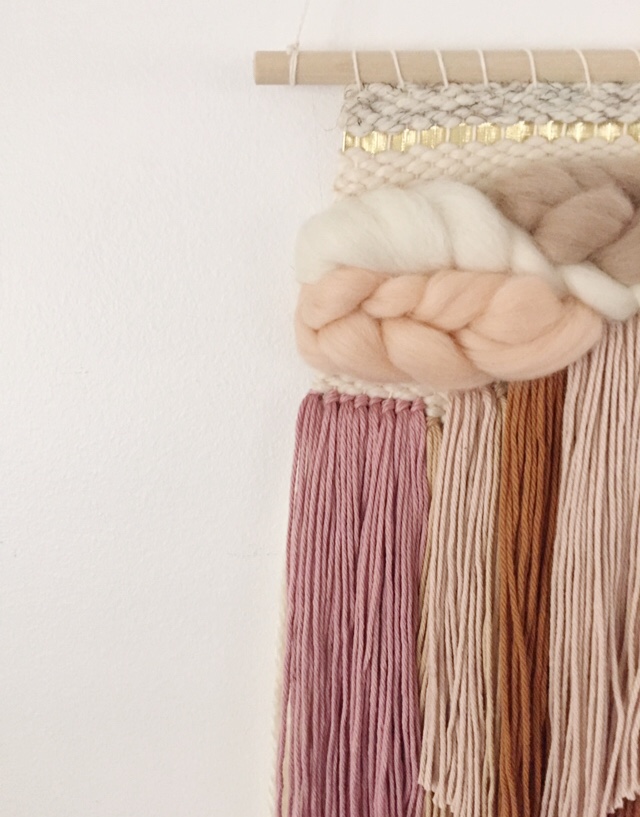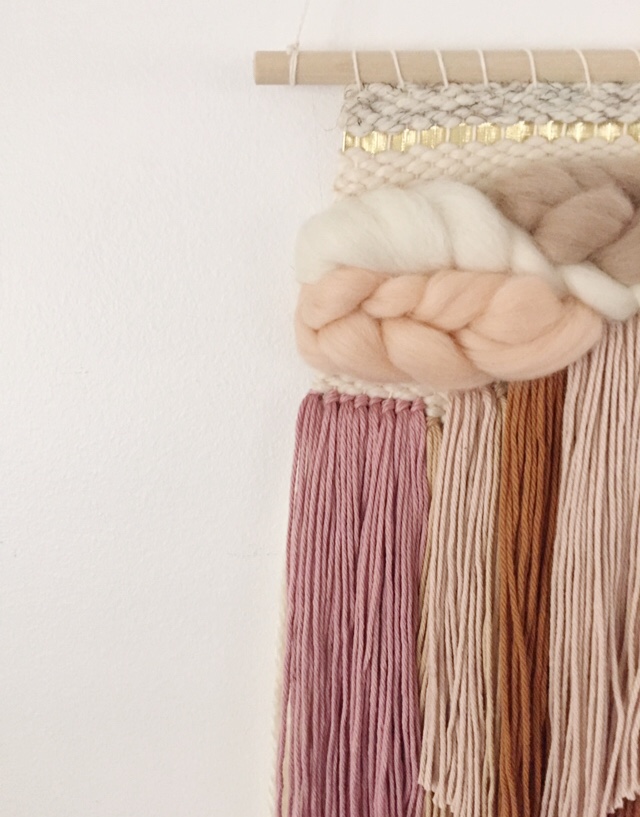 Mini Tasseled Weaving
Handwoven wall hanging made with 100% cotton, wool blended yarns, metallic gold detail, and 100% merino wool roving.
Hung from a wooden dowel, this piece hangs approximately 15" in length and measures approximately 5" wide.
This item is MADE TO ORDER
please allow up to 2 weeks for production of this piece.